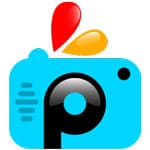 Screenshot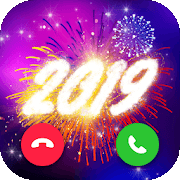 Color Call Flash - the best free call flash color screen app
Overview of PicsArt Photo Studio
PicsArt Photo Studio has comprehensive basic editing tools, such as Drop, Free crop, Shape crop, Selection, Perspective, Clone, Motion, Stretch, Curves, Adjust, Enhance and much more. It also enables you to use magic to make your photo looks like pencil drawing and add effect, border, frames, stickers, lens flares and other decorations on it. You can add different texture or draw on photos. Take photos with its own camera then you can use different borders, bokehs and others and preview them when you are taking photos. There are tons of choices for each tool, so that you can choose your favorite one.
All tools are easy to use.
More than 1000 filters, frames, text and others for options.
20 different languages are available.
Share your cool photos with different people in community.
New tutorials released every week so that you can learn to make new photos.
You can select the background and then add your photos on it.
Make your photo in photo.
Blur the background and choose the effects.
Draw what you want on the photos.
Control the Radius, Inner or Outer of frames.
Test & Review
This application is a good photo editor and collage maker with community. It has everything I need and has been pleasured to use. The prices for buying extra packs with fonts etc. are quite reasonable. Loving the new magic tool. Draft can be saved, so don't worry about that the photo you edited for a while disappear. It allows you to use tools including Lights, Bokeh, Border texture and Artistic when you are taking photos with its camera.
Pros:
There are six kinds of Blur style for options, Blur, Lens blur, Smart blur, Motion blur, Focal blur and Radial blur.
Tools in corrections helps you to move the redeyes, change the color of eyes, whiten the teeth and more.
Use Crop, Free crop and Shape crop to better edit your photos.
Call out can be used if you like.
Decorate photos with stunning stickers.
Use Shape mask to make a special photos.
Simple, Travel, Colorful, Nature, Birthday and Retro frames to choose from.
Add a photo in another photo.
Cons:
Anti-virus software prompts users to uninstall this app after the update.
By the way, you can easily use Android Data Recovery to backup Android data, or restore Android data easily and safely.
Free Download
Free Download