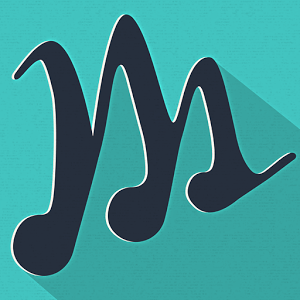 Screenshot
Overview of Myxer
If you are looking for a mostly free media service for your Android phone, then Myxer app is worth considering. Myxer apk is a kind of music and audio apps for Android phones and tablets, produced by Myxer. Myxer app is a very handy app to have in your Android phones. Login to myxer.com after you have installed Myxer on your device and then you are able to get access to 20 million songs and a massive catalog of downloadable contents. So you can download, or use, or even create beautiful ringtones with this application. Apart from ringtones, you can also download wallpaper, videos and games ams you like. The new product allows users to build free online radio stations with artist and song-level editing control.
Very nice user interface.
Browse and download from Myxer's vast ringtone catalog of the best music, comedy and more.
Record voice as your own ringtones.
It has the ability to remix the ringtones using its online remixing tone.
Create customized tones from Myxer's catalog.
Allow you to create ringtones from the music stored on your phone.
Share your favorite contents with friends through Twitter, Facebook, Email and SMS.
Automatically update the music library.
Thousands of radio stations to browse and play.
Test & Review
I am a huge music fan. whenever there is a new hip hop song or my favorite song comes out, I would love to make it as my ringtone. Myxer apk is the best ringtone apk that I have ever used. Because it allows me to easily download music to my phone for charge free from the Myxer music library which keeps updating all the time. It enables me to set up daily Myxer free ringtones on my smart phone and create my own ringtones by uploading my own song files to Myxer website where I can edit them and send a properly formatted ringtone to my phone. Myxer is awesome! Every time I've used this apk I found it just what I was looking for.
Pros:
You can make your own unique style ringtone by mixing the Myxer ringtones.
Its ability to update music makes you won't feel monotonous because of the same ringtones over and over.
Free and unlimited music, no subscription needed.
Cons:
Some restrictions are imposed on the users outside United States. For example, not all MP3 songs are available for free.