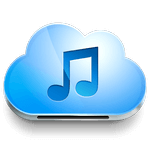 Screenshot
Overview of Music Paradise Pro
Music Paradise Pro app is the most popular free music download app for Android and nothing can strand between you and the music you love. It is the best music player which you can take wherever you go and whenever you want to listen to music. Music Paradise Pro apk, with its build-in high quality music player and powerful search engine, has spread itself into every corner over the world. As the name of the application indicates, I believe you are sure to discover the fantastic music paradise. If you don't trust what I am telling you, check below more attractive features of this apk.
A modern music player and easy navigable options let users have good experience on it.
Simple enter the name of the track in the search section, you can search your favorites by genre and name of the artist either.
The smart music downloader of Music Paradise Pro supports multiple downloading in the background at a time.
Easy to manage and organize the downloaded files without compromising internet speed.
You can create a playlist as you like.
You are able to transfer the downloaded music file to your SD card.
Play those music already stored in your SD card.
This apk supports a wide variety of file types including WAV, AIFF, MP3, and AAC etc.
Test & Review
After I install Music Paradise Pro on my Sony smart phone, I listen to my favorite songs over and over again everyday due to its beautiful feature, the favorite option where the frequently played music tracks are stored automatically. So I can directly jump into them with a simple tap. What's more, it really saves my work on searching music with the auto-completion feature. I love this music app. It's absolutely worth own it.
Pros:
While the other music download apps will erase the tracks simultaneously when delete the apps, Music Paradise Pro enables the tracks separately and you can transfer the files into SD card.
Wide range of file formats are compatible.
Users can edit songs or cut them in order to use as ringtones.
It has predictive search function when the user starts typing, then the apk will do the remaining.
Cons:
A few songs and artists are not available somehow.