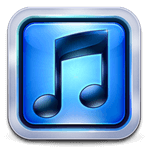 Screenshot
Overview of Mp3 Music Download Pro
MP3 Music Download Pro is an apk offering free and legal access to a huge library of music. This free music downloader application for Android doesn't contain content that violates so just be comfortable to use. Easily search, download and playback music with built in MP3 player and shows album artwork and synced lyrics while playing music which let you feel extremely satisfied to enjoy this MP3 Music Download Pro apk on your Android phone. This apk offers a well-designed interface and is made for users to manage download and to listen to the track before downloading it to Android device. There are many other features within this apk so lets dive in to see if it's worth downloading.
MP3 Music Download Pro is currently the most popular music download app on the Android market.
Find your favorite songs by simply inserting the song title, album or artist name in the search field.
You can choose to Play now, Download or Share via social sharing apps that exist on your phone or tablet if you want.
It supports multiple songs to be downloaded at the same time.
Shows synced lyrics while playing music or during playback.
Manage your music easily by heading over to the Local section including Songs, Artists, All Played, My Favorites and Downloaded Tasks.
Test & Review
One of my friends recommended me to download this free MP3 music downloader pro. I do download it on my Samsung Galaxy and I love this app since then. It is extremely easy to search my favorite songs and listen to them online while downloading to my phone. Also it has a good feature of showing up lyrics, artist, and album. I'm often singing along with the synced lyrics. It is so enjoyable to use this download music app.
Pros:
MP3 Music Download Pro offers a no cost method to get a lot of free music for your Android device.
It is a piece of cake to search, download and playback music with this apk.
This apk allows users to create music playlist.
You can easily listen to your favorite songs online before downloading.
One of the top apps download recommendations.
Cons:
Sometimes the built in MP3 player would match incorrect lyrics to a song.